Nasty bug in TfL's contactless terminals
TfL has contactless payment terminals at London's buses, Underground, and DLR stations. It is a very convenient feature, because you can pay with your contactless bank card (PayPass, payWave, etc), and it is cheaper than buying regular tickets from ticket machine - you just use your card on every mean of transport you need during the day and in the end of the day the system will calculate the total cost (which is usually lower than the price of a standard one-day ticket), just don't forget to apply your card both when you get on and when you get off the bus/Underground/DLR.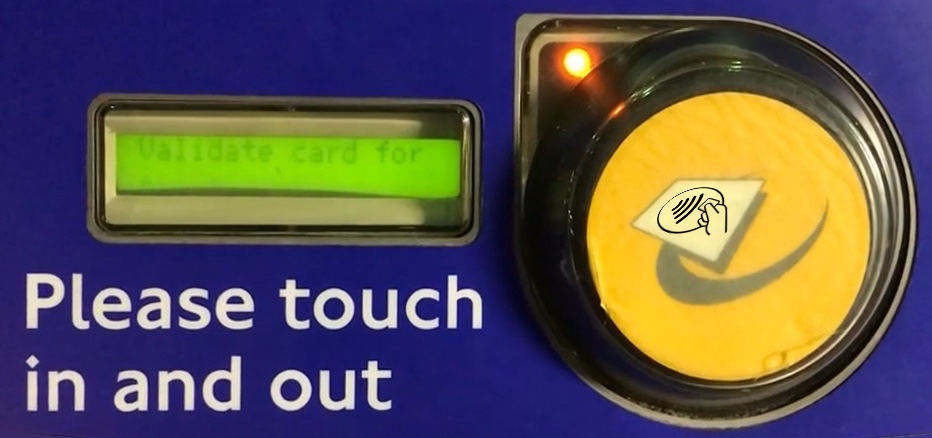 But there is one nasty problem with TfL's contactless payment terminals.
You can't use some cards with TfL's contactless terminals, and on top of that the terminal will "break" when you'll try to. For example, I have a Revolut card, and when I try to use it with TfL's terminal at DLR, Underground or bus, the terminal hangs and becomes unusable for several minutes:
If video doesn't play in your browser, you can download it here
The most nasty part here is that nobody can use the terminal after me. I literally tried to use my card with all the terminals at the station and all of them became unusable, so no-one could enter the station and immediately a big jam had formed at the entrance. I terribly sorry for that, but science requires sacrifices.
Interesting thing is that not all the Revolut cards have this issue, because some Revolut users can successfully use their cards with TfL's contactless payment terminals. And I can use my card for contactless payments anywhere else with no problems - shops, restaurants, etc - for me it's only TfL terminals that are not working.
I tried to contact both Revolut and TfL in order to report this bug.
Revolut replied that they passed the information to their technical team. But I'm not sure if they can do anything about that, because it seems to be the hardware problem.
And TfL first tried to blame the card issuer (Revolut), but then they said that they are aware about such problems with cards from other banks (namely, Monzo or Starling Bank), so it is definitely the TfL's fault. Last reply from them also contained the following: "Our technical team are currently working hard to fix these bugs and offer smoother journeys to our customers". That was in October, and as of today (2 months later) the issue is still not fixed.